Brighton Michigan Home Buying
Home Buying thoughts from some experienced buyer agents who serve the Brighton, South Lyon, Howell, Pinckney, Hamburg and Hartland areas. (Livingston County and Western Oakland County)
Saturday, December 13, 2008
Friday, December 5, 2008
Rudolph Steiner Bazaar in Ann Arbor Saturday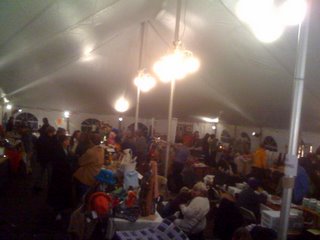 It's December again and that means it is time for the Rudolph Steiner
holiday Bazaar.
It is tomorrow only at the Steiner lower school on Newport in Ann Arbor.
There are lots of fun activities for young children and young adults
of all ages!
This picture is from the tent during set-up. It usually gets quite
crowded during Saturday.
Blogged from my iPhone with spelling corrections done later from my desktop!