Blogging from a home inspection - amateur electrical work.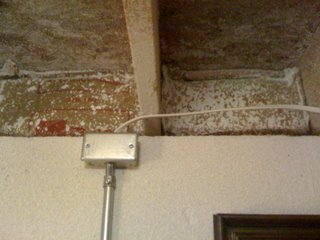 Now remember, no home is perfect. (And today with all the foreclosures
we are seeing a lot of run-down homes.)
I am at a home inspection right now at a very well cared for home.
But, we see some home-owner wiring here in the basement.
I wish home owners would leave the work to the pros for electrical!
posted from my iPhone.